Дерев'яні конструкції.
Несучий каркас будинків (споруд) складають в основному колони або стійки, рігелі, балки перекриття, а також крокв'яна система (мауерлати, крокви, затяжки). Крім несучого каркасу в конструктивну систему входять допоміжні елементи (решетування, лаги, лати, дощаті настили). Для виготовлення дерев'яних конструкцій ми застосовуємо деревину виключно 1-го і 2-го сорту. Лісопиломатеріали поставляються із лісів Карпат, де випускається якісна чиста, загартована холодом деревина кращих сортів. Елементи несучого каркасу виготовляють з клеєної деревини, всі допоміжні елементи – із неклеєної.
Face decoration.
Our technology has several options for implementation of facade decoration:
Arrangement of façade decorative plaster «baraška»

Влаштування фасаду дерев'яною фасадною рейкою

"ромбус"

The beautification of the façade of the fal′šbrusom. Picture «fal′šbrus»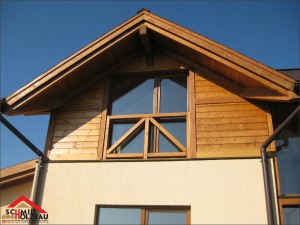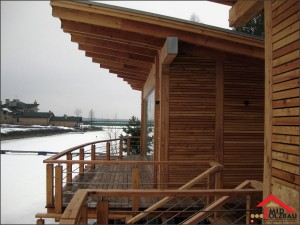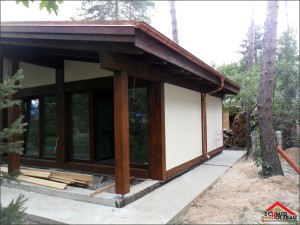 Roofing.
Roofing ceramic tiles "beaver tail"
Installation of ceramic roof monk monaška»

М'яка бітумна черепиця

PVC roofing membrane
Titanium-zinc roof

Мідна покрівля

Сланцева покрівля

Покрівельні аксесуари